Daley Love
Regular price
$55.00 USD
Sale price
$30.00 USD
Unit price
per
Sale
Sold out
Rapha Gold

Face and Body Oil Only 
ABOUT:
With God's gift of Calendula and other beautiful ingredients! This product soothes and heals the skin! Its anti- inflammatory, anti-fungal, and anti- bacterial properties which aide in assisting with eczema, dry skin, stretch marks, mild burns, acne, PH balance, blemishes, bruises, insect bites, sunburn, and rashes and so much more! 
Key Ingredients: 
Calendula Oil
Rose Hip Oil
Neem Oil
Vitamin E 
Safflower Oil
Tea Tree
INGREDENTS:
Calendula Oil, Jojoba Oil, Rose Hip Oil, Avocado Oil, Apricot Seed Oil, Sunflower seed Oil, Safflower Oil, Grapeseed Oil, Neem Oil, Vitamin E Oil, Tee Tree Oil, Blend of Essential Oils
DIRECTIONS:
Apply 3-4 drops to skin 1-2 times daily to clean skin. Can be used 
DISCLAIMER:
Do not use if pregnant without consulting your doctor first.
A skin patch test is recommended before use of each product, reaction can occur when switching from chemical based skin care to all natural skin care.
These statement have not been evaluated by the FDA. This product is not intended to diagnose, treat, cure or prevent any disease or skin issue. Please consult a physician before use.
Avoid contact with eyes and do not ingest. For external topical use.
MADE IN A FACILITY THAT MAKES NUT AND SOY BASED PRODUCTS.
Share
View full details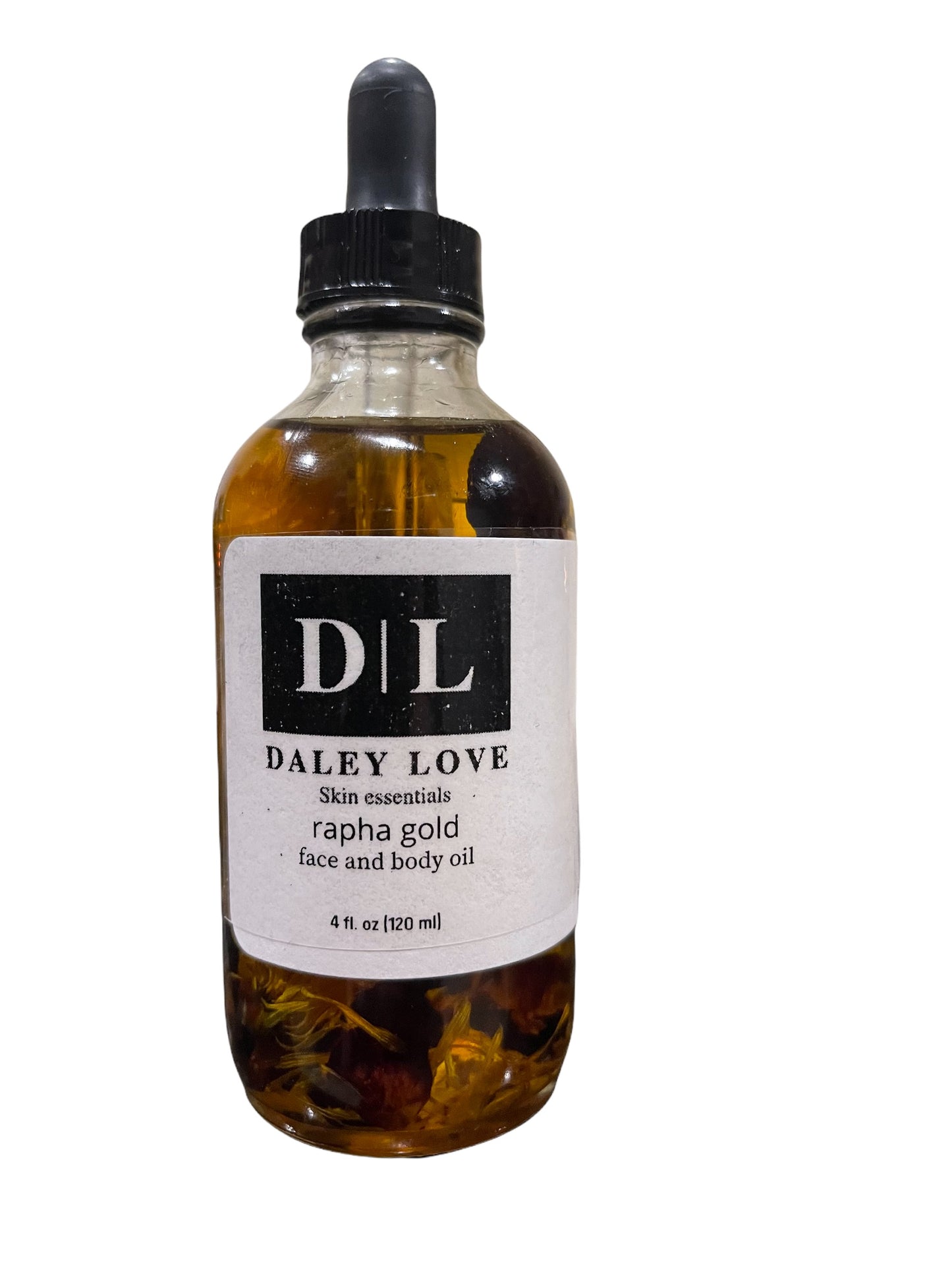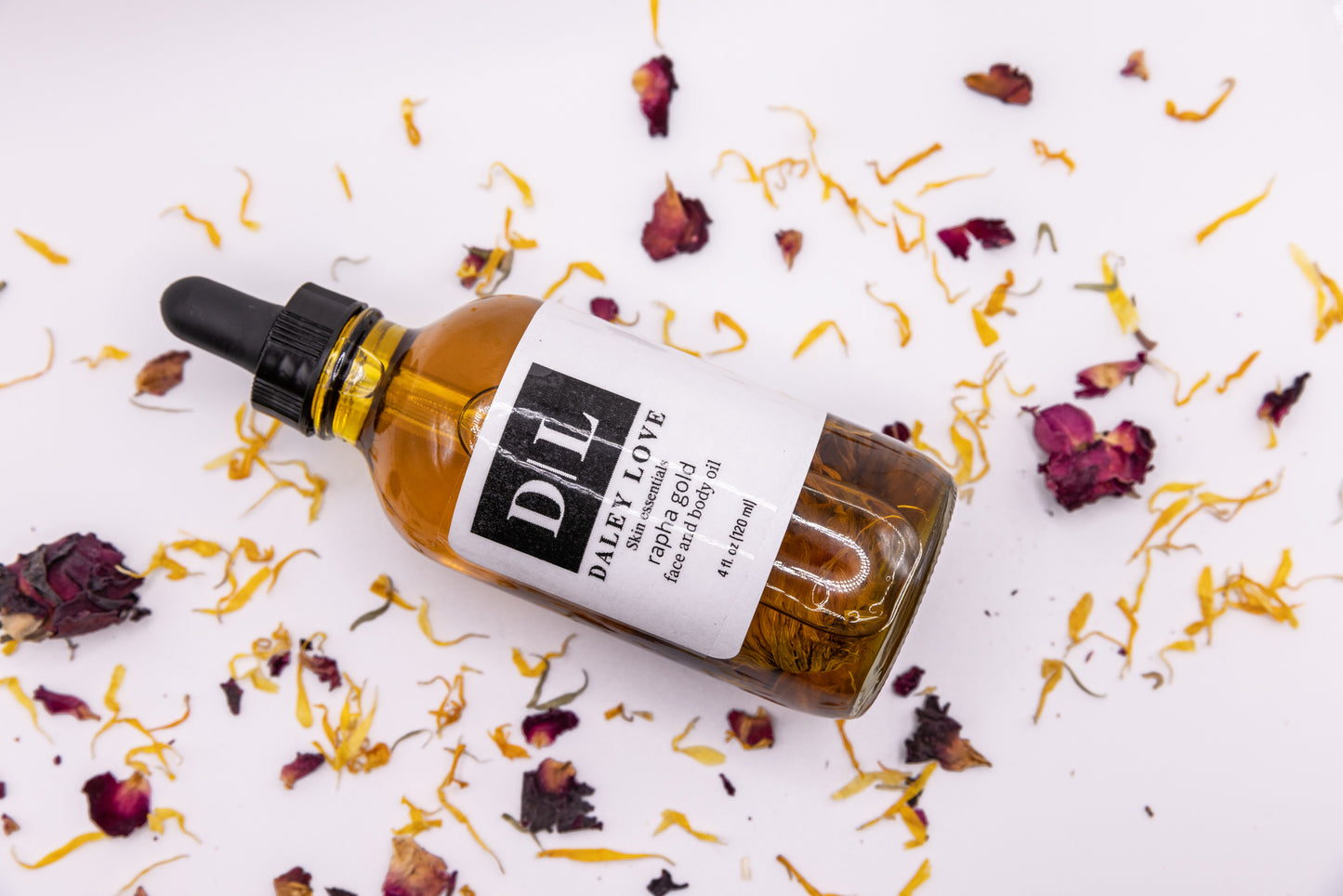 It works!
I use this on my face every single night! It's so moisturizing and really helps my skin feel rejuvenated in the morning! Plus it smells really good
This stuff is liquid GOLD!
This is by far the very best product I have ever used in my entire life!
I was my face twice daily with the African bar soap followed by the Rapha Gold Oil (the original one) and my skin went from oily, large pores, uneven skin tone, poor texture, blemishes, dark spots to perfectly clear! I also use this on my body and love it!
In fact, I am a registered nurse, own a med, spa, and Daley Love products are the only products I recommend to all my clients!
My personal favorites that I use daily are:
African Bar Soap
Rapha Gold Oil
Hair Oil
Yoni Oil
Whipped Body Butter