Daley Love
Regular price
$50.00 USD
Sale price
$28.00 USD
Unit price
per
Sale
Sold out
CALENDULA AND LAVENDER BALM
3oz
ABOUT:
God's greatest healing gift … Calendula!
This product has anti-inflammatory, antioxidants antifungal and antimicrobial properties which help prevent infection and heal injuries to body tissues. Works wonderfully on eczema, bug bits, and many more minor skin issues. Also, gentle enough to use on a baby or your family pets.
INGREDIENTS:
CALANDULA OIL, AFRICAN SHEA BUTTER, BEES WAX, LAVENDER ESSENTIAL OIL
DIRECTIONS:
USE TOPICALLY AS A LIP BALM OR APPLY AS NEEDED TO BRUISE'S, RASHES AND MINOR SKIN ISSUES. 
DISCLAIMER:
Do not use if pregnant without consulting your doctor first.
A skin patch test is recommended before use of each product, reaction can occur when switching from chemical-based skin care to all-natural skin care.
These statements have not been evaluated by the FDA. This product is not intended to diagnose, treat, cure, or prevent any disease or skin issue. Please consult a physician before use.
Avoid contact with eyes and do not ingest. For external topical use 
THIS PRODUCT IS MANUFACTURED IN A FACILITY THAT CONTAINS NUT AND SOY BASED PRODUCTS.
Share
View full details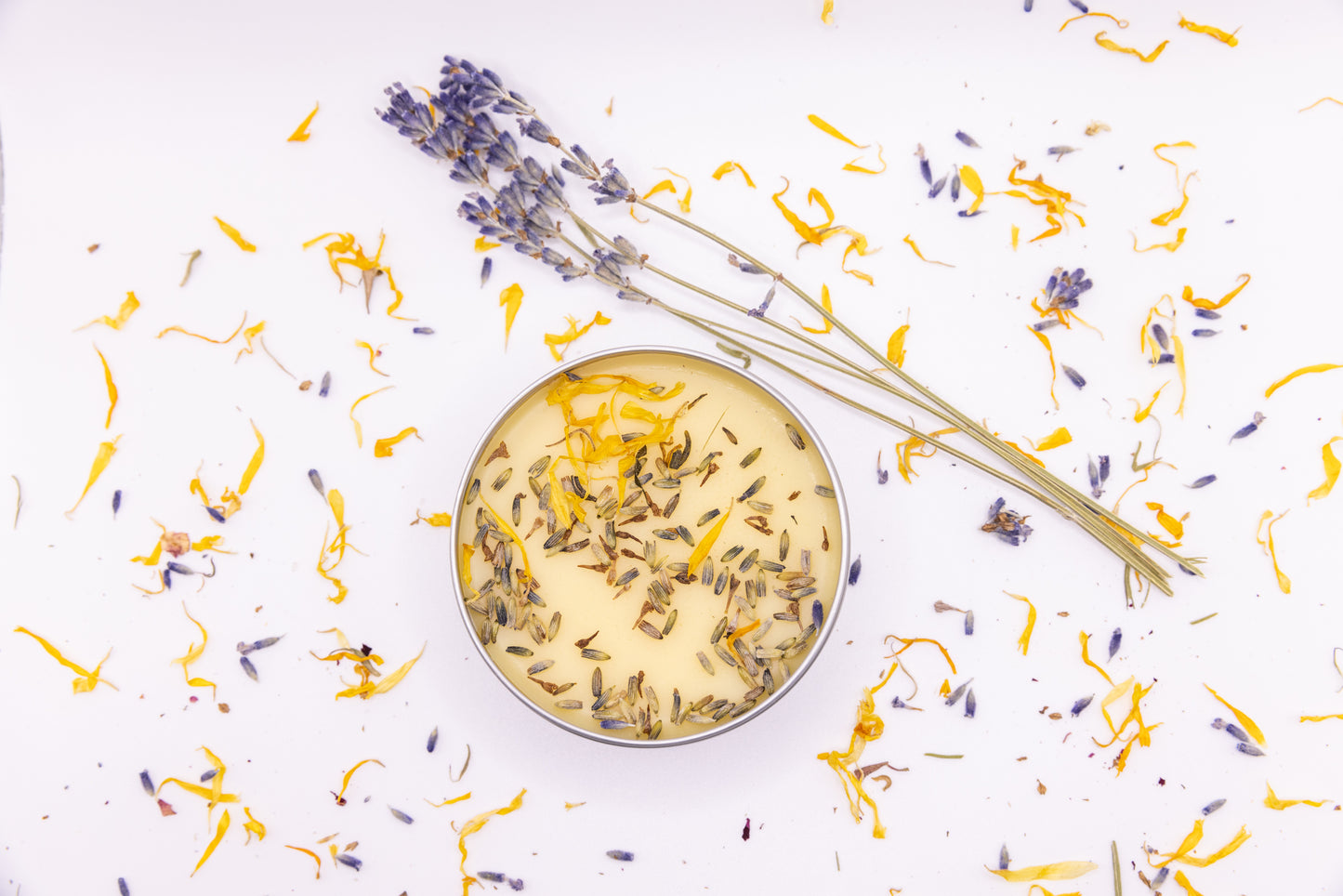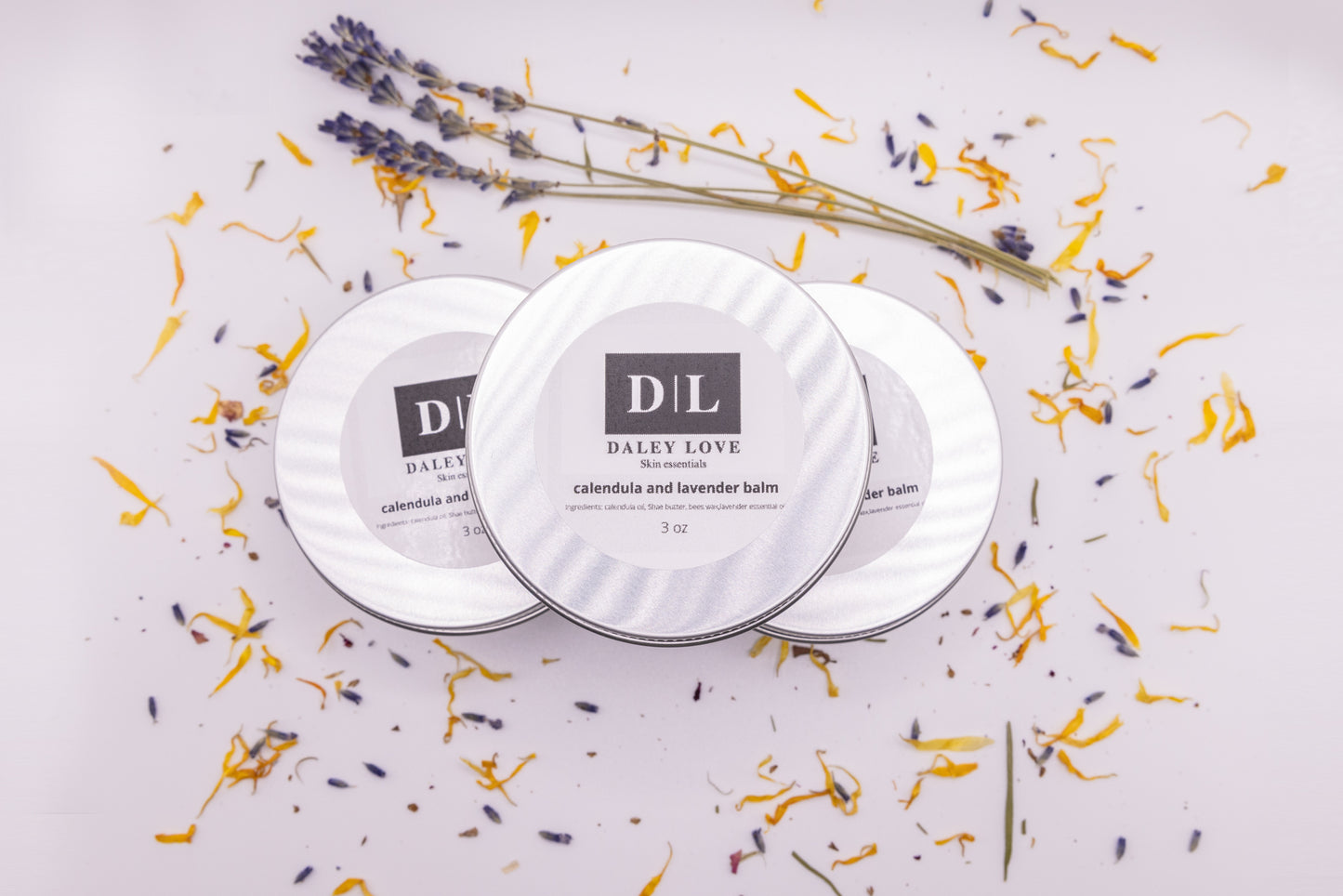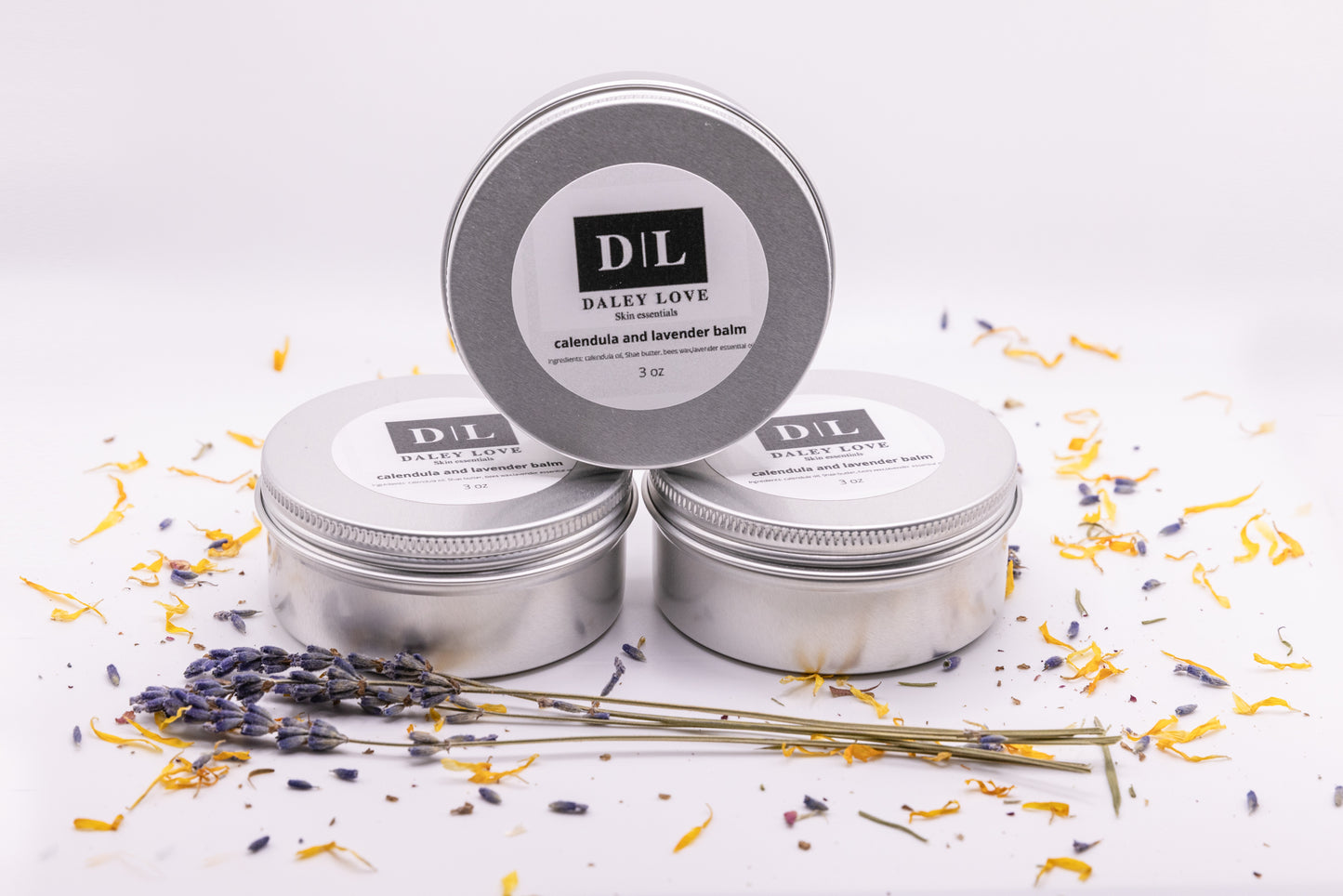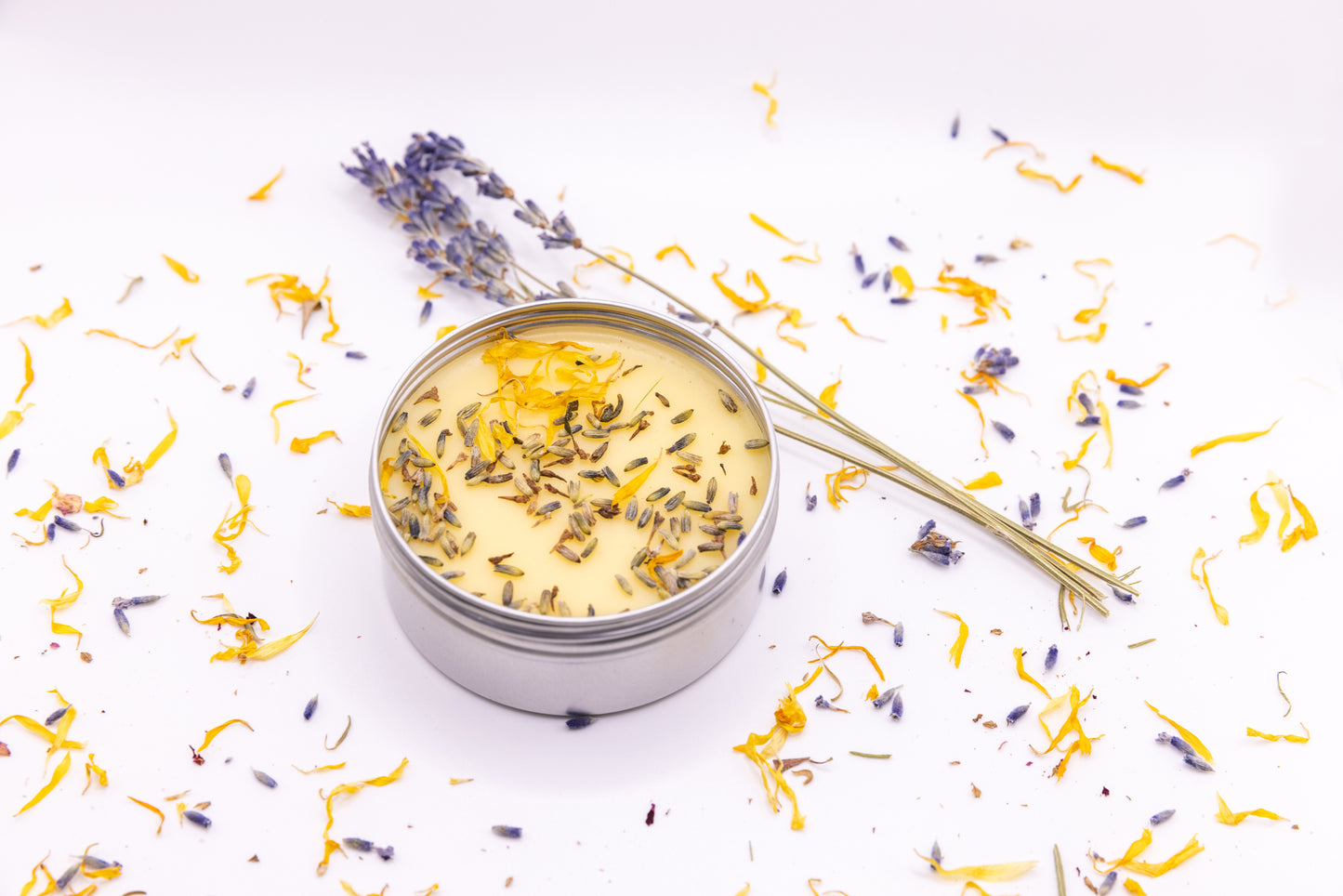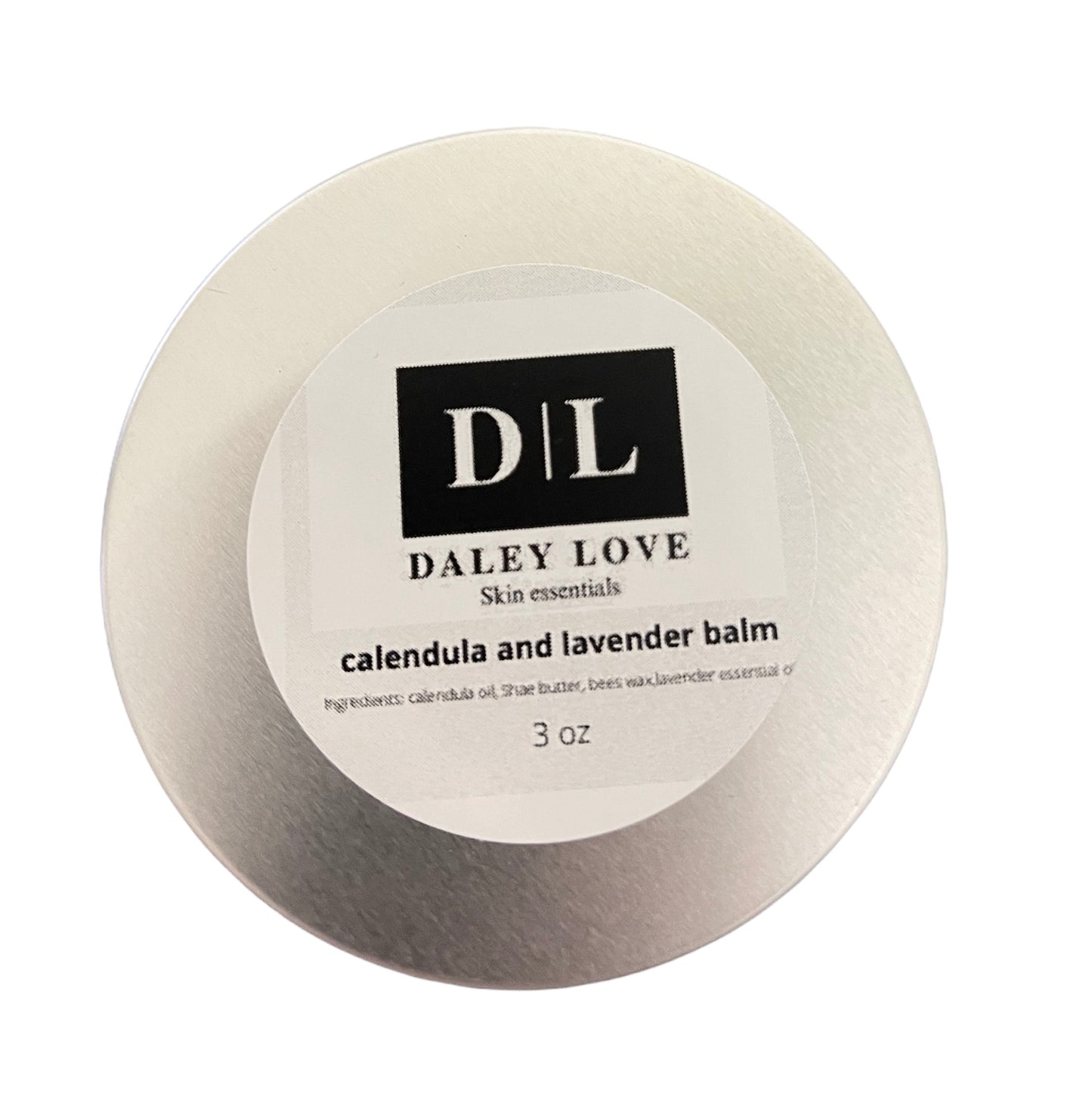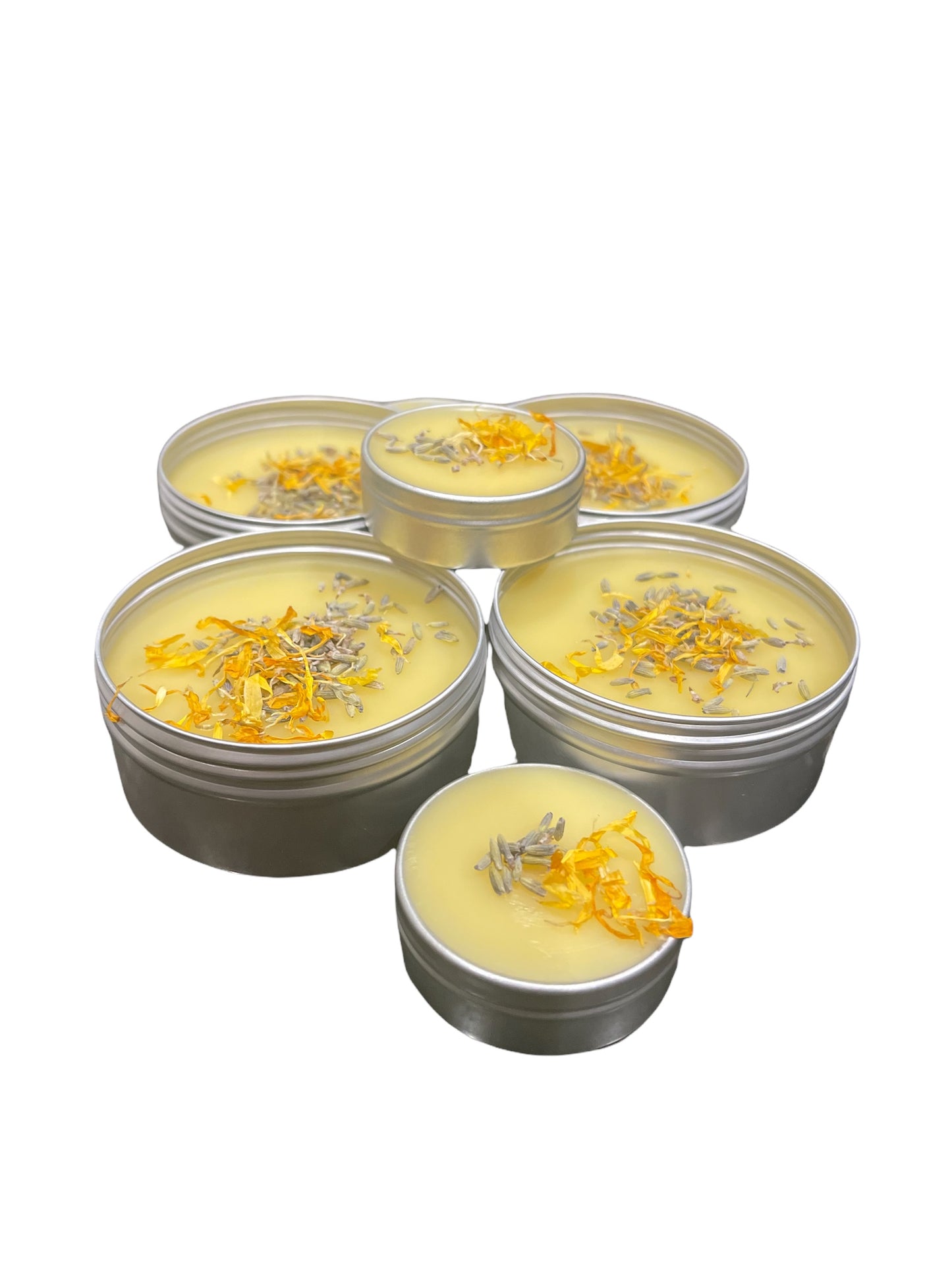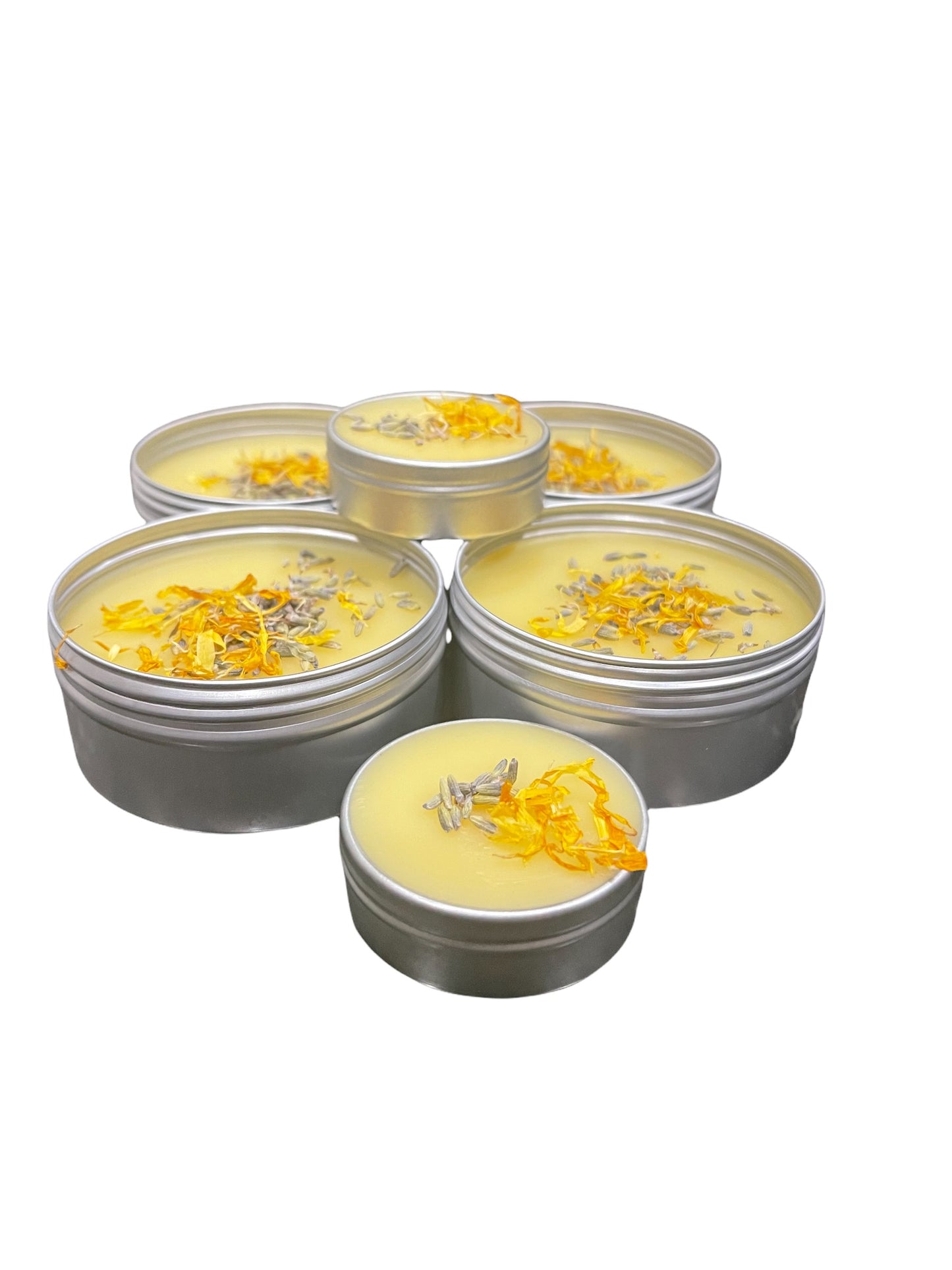 Eczema
I have battled eczema my whole life. I use this every day. See how much it has helped my skin
My favorite
I use this product on my heels as I do a lot of standing and walking and my heels just need some love, they are dry. I massage the balm into my feet after a shower and put my socks on, wake up nice and soft and relaxed. I had a random dry spot on my outer right thigh, applied the balm and it is now resolved. I have large breasts and wore a lacey bra which irritated the creased area under them. After every shower i applied the balm, redness is gone and rash and irritation is gone. I also have chronic dry lips that chaff and applied the balm at nights before bed. In the morning, i am able to remove that unwanted chapped skin with ease. And I use it every time i wash my hands to keep them from drying out. It doesnt stay oily on my skin, but blends right in. Now you see why its my favorite? 😍 i have one request, if you dont already have it, make pocket size version just for the lips.