Daley Love
Regular price
$15.00 USD
Sale price
$10.00 USD
Unit price
per
Sale
Sold out
African Black Soap Bar
About: 
Traditional African Black Soap is made in West Africa from palm oil, palm kernel oil and water. The aroma and deep rich color result from the centuries old extractor process that blends the two ingredients together resulting in the finest skin cleanser available.
This soft black soap does wonders for irritated and sensitive skin that needs gentle healing. 
Key Benefit's: 
Relieves acne and removes blemishes,
Prevents rashes,
itching, dry
scaly skin from developing
Clean pores
rejuvenates the skin
leaving your body fresh and clean,
Clears up pimples,
rashes,
eczema,
fungus,
ringworm,
body odor.
*Organic
Ingredients:
Roasted Cocoa Pods, Plantain Skin, Ash, Palm Oil, Water
Disclaimer: 
This product is packaged in a facility that contains soy and nut products. 
This product is for external use. Do not ingest. Avoid eyes.
Share
View full details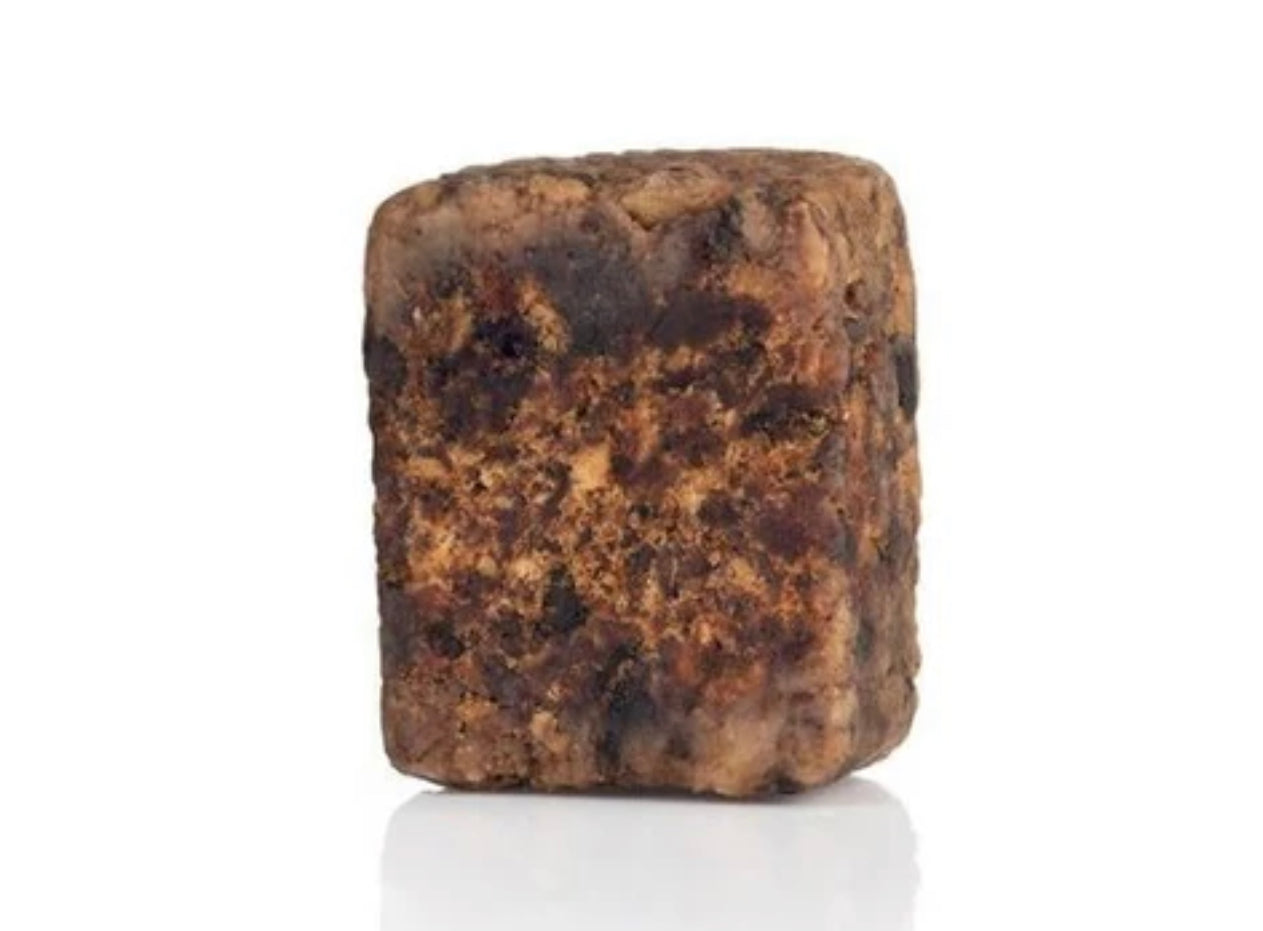 African Black soap
This soap suds so well and makes your skin feel so good i love it this was my re order after using it the 1st day i was in love saw that there was a sale and ordered 3
Best and only cleanser and exfoliator you'll ever need!
The African Bar Soap along with Rapha Gold Oil has completely transformed my skin! I'm a registered nurse and own a Med spa in which I specialize in aesthetics and skin care. Over the past 20yrs I have tried everything and this will forever be the only soap I use and recommend to all my clients. I suggest buying at least two! I wash my face with it twice daily followed by Rapha Gold Oil. It has completely healed and resurfaced my skin! I no longer have a single blemish, dark spots, uneven skin tone, uneven texture or large pores. My skin also used to be very oily and is now normal. You'll certainly want to purchase the Rapha Oil as a moisturizer! I have another bar I use on my body and I've struggled with Keratosis Polaris my whole life and this is the only product I've ever found to help get rid of it. I use it daily and my KP has reduced at least 70% thus far and continues to get better.