Daley Love
Regular price
$2,400.00 JMD
Regular price
$6,400.00 JMD
Sale price
$2,400.00 JMD
Unit price
per
Sale
Sold out
Rapha Yoni Gold
2 oz 
A special blend of herbs designed to keep our intimate areas fresh, healthy and bacteria free!
Our intimate areas go through so much daily! Not only do we use the rest room all day, but we sweat! Sweat causes moisture, moisture causes a buildup of bacterial, and bacteria causes infections and a not so nice scent. This oil should be used daily after your shower. Only used on the outside of your vagina or pubis area on men and woman. The product assists with keeping you fresh and adds moisture. 
Key Ingredients:
Hemp Seed Oil
Oregano Essential Oil
Tea Tree Oil
Lavender Essential Oil
Black Seed Oily
Yoni Herbal Oil Blend (rose, lavender, rosemary, calendula, raspberry leaf, Chamomile, nettle, wormwood, yarrow, blue lotus petals, damiana, peppermint, hibiscus, dries flowers)
Key Benefits:
Ph Balance
Reduce and Prevent Ingrown Hairs
Anti- Bacterial 
Anti- Inflammatory
Treats and assists with odors
Moisturize the labia 
Enhance Libido
Fights Vaginal Infections
Soothes Itch and Irritation
Razor Bumps
Chaffing
Massaging of the Intimate areas
Yeast Infections
 Bacterial vaginosis (BV)
Moisturizing
Relieving Pain
Cell Turn Over
Soothing and Cooling effect 
Cleansing 
Brewed in Olive Oil for over 3 months for each batch!
Directions: 
Apply 3-4 drops to fingertips and massage your entire groin areas including your anus!  
 Ingredients: 
Yoni herbal oil blend (Olive oil base), Simmondsia Chinensis (Jojoba Seed) Oil, Cannabis Sativa (Hemp) Seed Oil,Vitis Vinifera ( Grapeseed) Oil, Nigella Sativa ( black Seed oil), Tocopherol (Vitamine E), Melaleuca Alternifolia (Tea Tree) Oil, Mentha Piperita (Peppermint ) OIl, Daucus Carota Sativa (Carrot) Seed Oil, Lavandula Officinalis (Lavender) Oil, Origanum Vulgare (Oregano) Oil, Canaga Odorata (Ylang Ylang) Flower Oil 
 Disclaimer/ Caution:
Product will cause a slight cooling/ tingling sensation. It should not burn! Spot test all natural products before full use. If you are very sensitive use caution! Do not use internally!
Avoid contact with eyes, wash hands thoroughly after applying. 
Do not use if pregnant without consulting your doctor first.
A skin patch test is recommended before use of each product, reaction can occur when switching from chemical-based skin care to all-natural skin care.
These statements have not been evaluated by the FDA. This product is not intended to diagnose, treat, cure, or prevent any disease or skin issue. Please consult a physician before use.
Avoid contact with eyes and do not ingest. For external topical use 
THIS PRODUCT IS MANUFACTURED IN A FACILITY THAT CONTAINS NUT AND SOY BASED PRODUCTS.
Share
View full details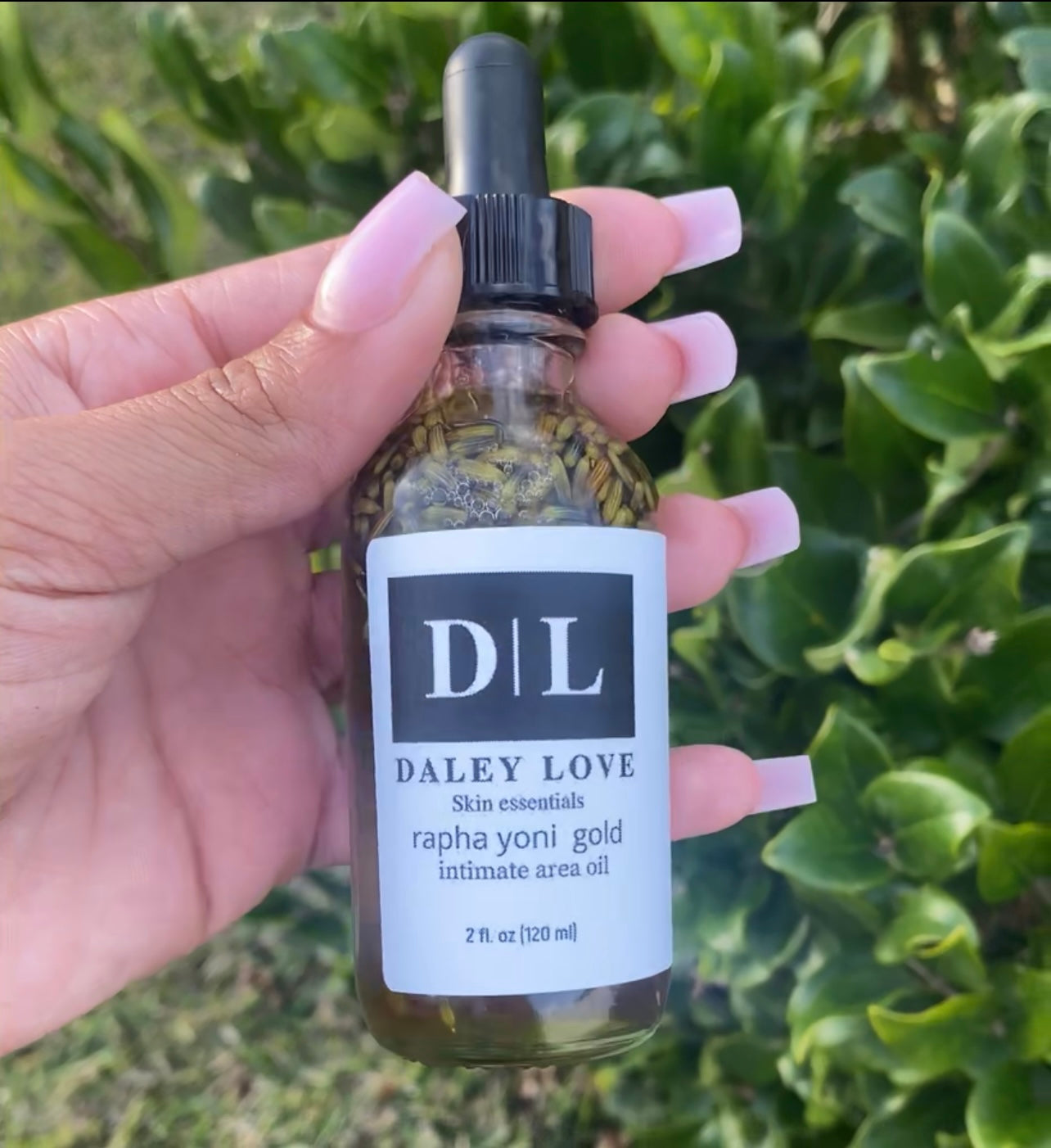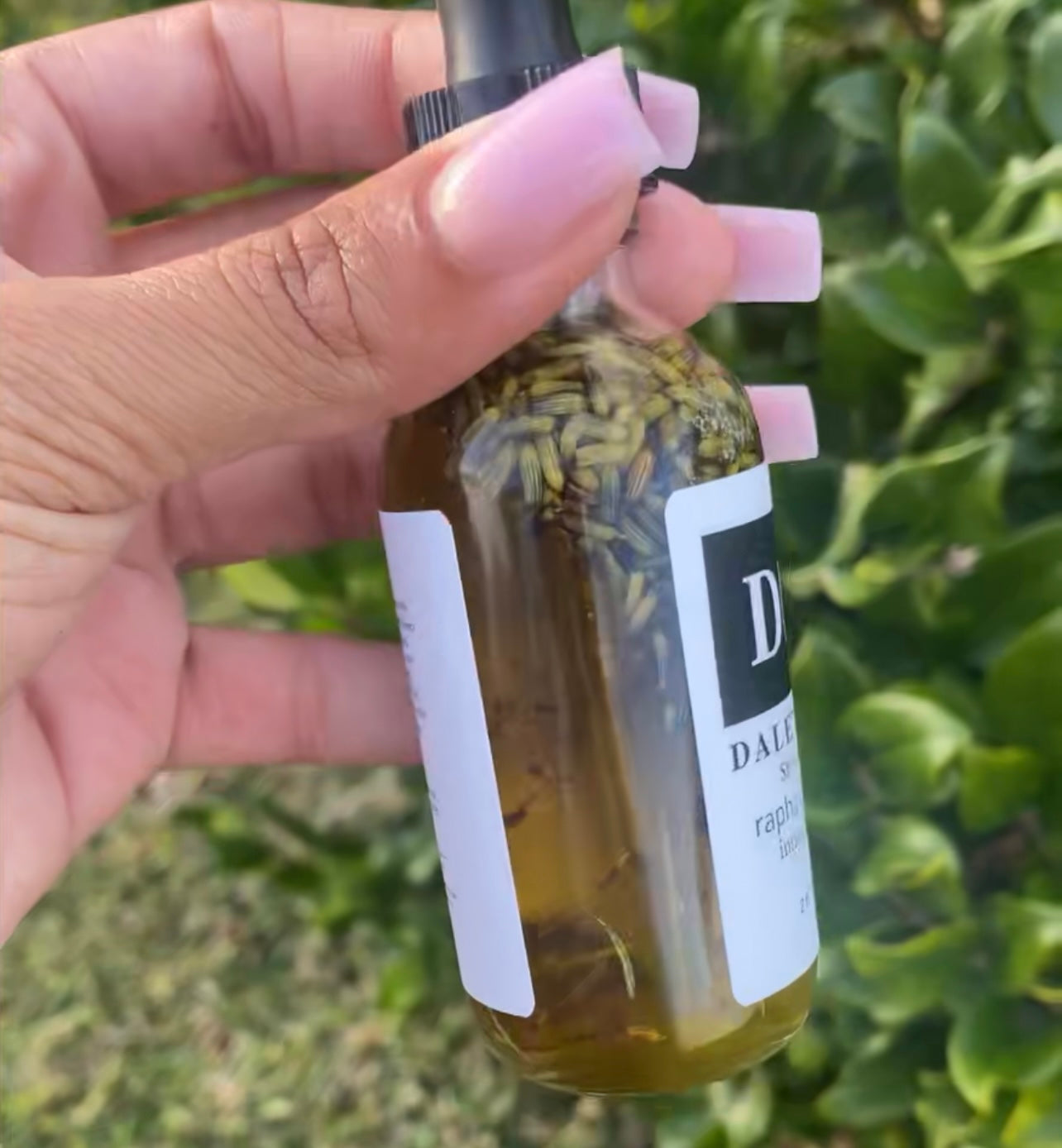 No bumps!
Love my yoni oils! Use it after every shower and when I shave I never get razor bumps anymore! For a bigger girl this helps with bumps and chaffing.
Magic Oil
I love the Yoni Oil!
I apply it to my intimate area after ever shower and love how it feels.
I used to shave and it works well as an after shave and prevented razor bumps and I mostly get Brazilian waxes now and still use it. In fact, my waxer asked about it and bought some to try and loves it too!